Boost your career with Squidll

.

Book your first session for

FREE

.
Imagine being able to perform with equal professionalism at all times. That's what Squidll is for! Our coaches help you overcome language barriers so you can always perform at your best, whatever the language.

Discover the advantages of Squidll for yourself. Find a language coach who matches your professional goals
and book your first session for FREE.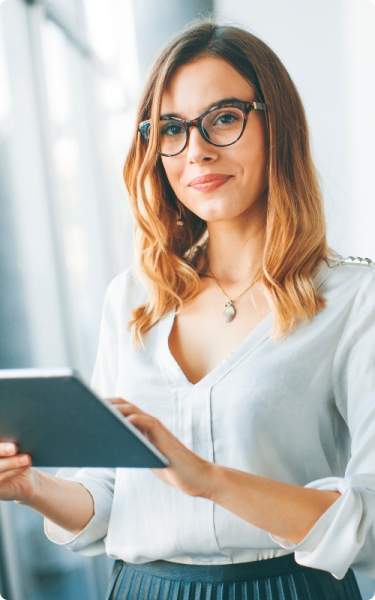 Communicate with impact
.


Boost your prestations, in any language

.
A meeting or call in a foreign language can be stressful. You may not know certain expressions, your vocabulary may be limited or you may not feel comfortable with the pronunciation. Yet it is important to feel confident when communicating.

Whatever your reason for learning a language, Squidll helps you reach your goals thanks to our personalised approach. Discover the benefits of Squidll yourself and book your first session for free.
Book your free session with one of our coaches when it suits you best.

You receive your free session automatically. No credit card details required. You are not tied down to anything.

Available in 4 languages: English, French, German and Dutch.

Meet our business language coaches with experience in HR, Sales, Marketing, ICT and more. Choose your coach by using the filters.

Keep learning after your session with our personalised exercises.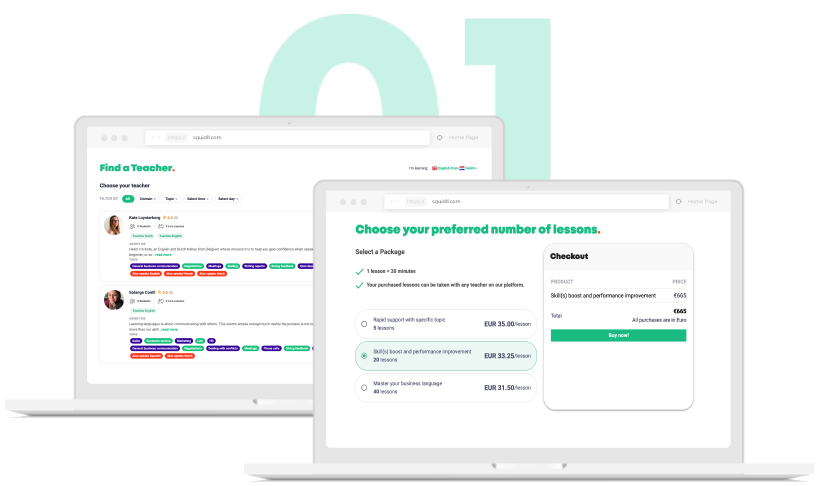 Create an account and choose your coach
.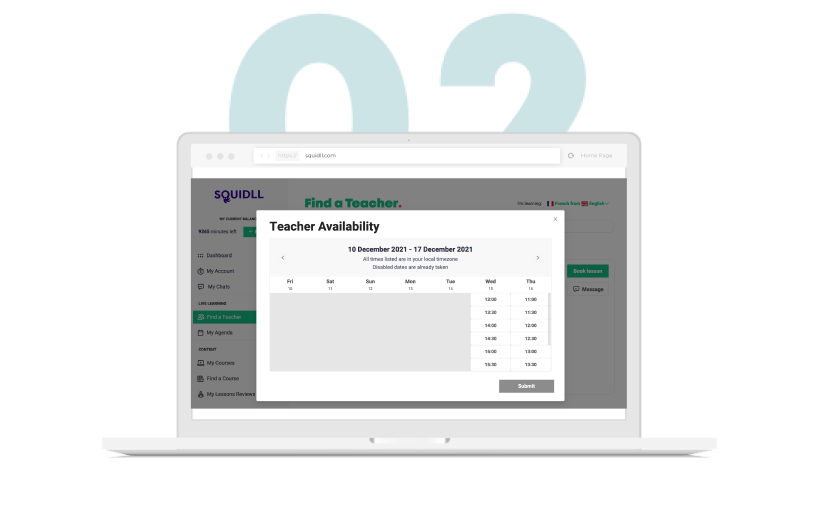 Book your first session with your coach for FREE
.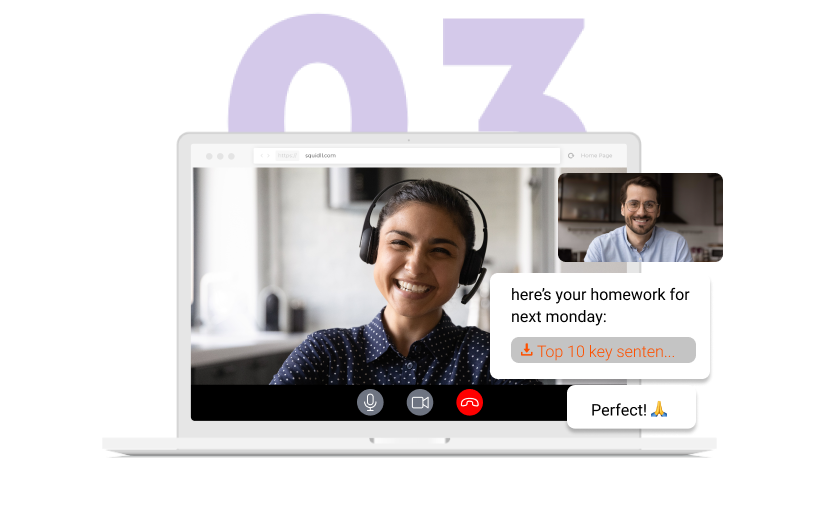 Benefit from your lesson & tailored exercises
.
Why would you need
language training
?
To do business across national and language borders

.
Due to internationalisation and globalisation, we are increasingly doing business across national and language borders. That' s why it is important to broaden your language skills.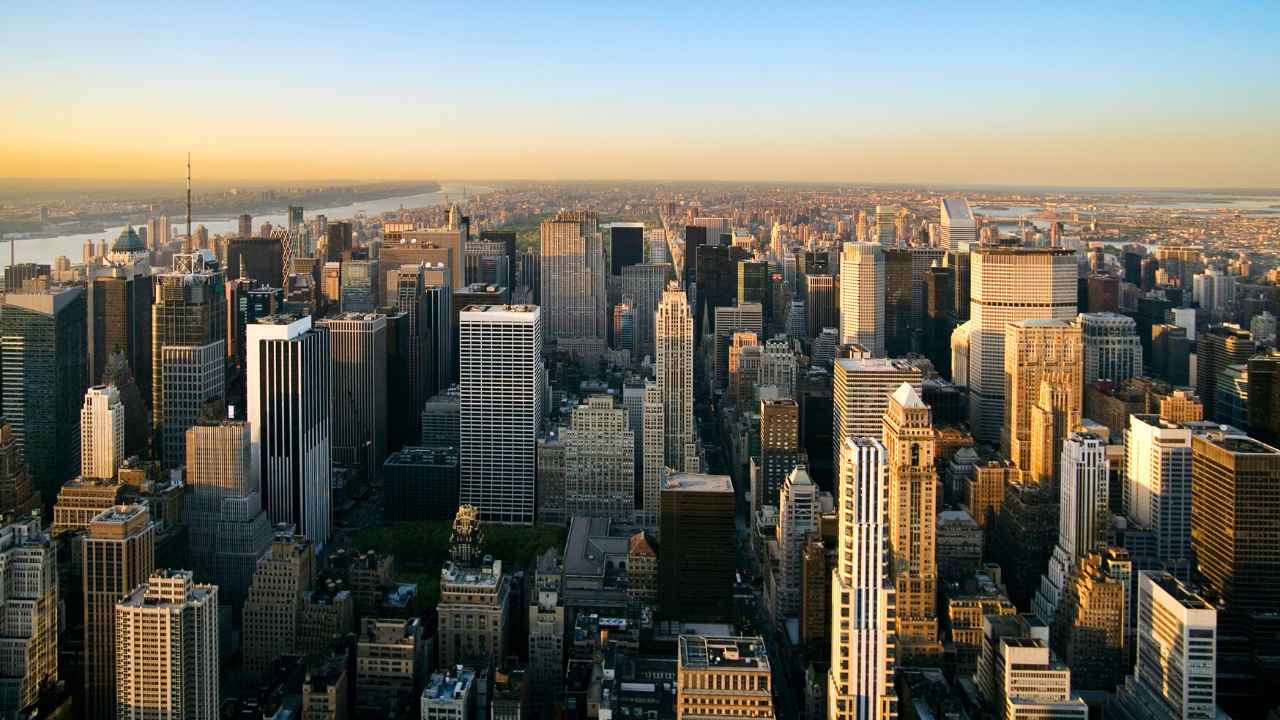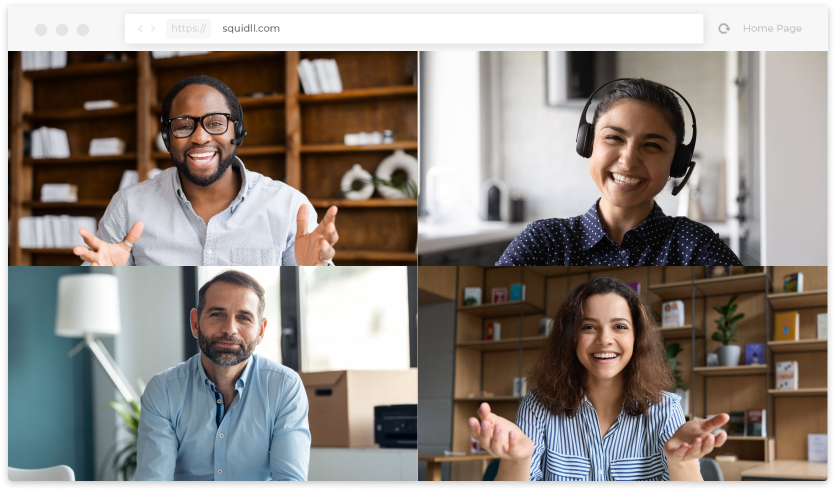 To work more smoothly with non-native speakers

.
Communicate better with your colleagues at work or abroad. Prevent miscommunication and work together more efficiently.
To communicate with confidence in English, French, Dutch or German

.
Leave the nerves behind, because with Squidll you communicate confidently in foreign languages, by learning and practising with experienced business language coaches.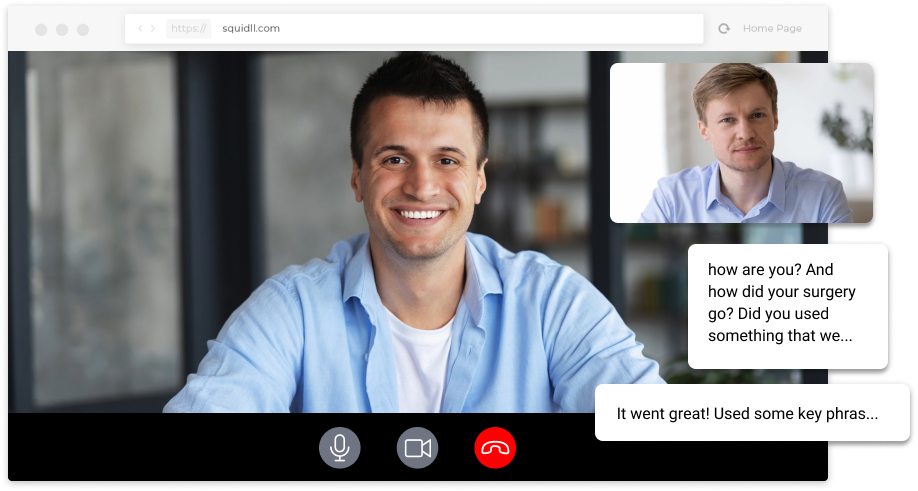 Squidll brings professionals and business language coaches together

.
Book an online session with a language coach who meets your needs. Filter by specific domains or topics and focus on what you need during your session.

1 to 1 live sessions

.
Book your personal one-to-one online session with the business language coach you choose, based on expertise and availability. Together with your coach, you determine the focal points & practise on various professional situations.

Plan your session when it suits you

.
Use your credits whenever you want. Schedule a session when you have to give an important presentation in a foreign language or negotiate abroad.



Language coaches specialised in professional language use

.
The Squidll language coaches have a background in business and professional language use.

Perfect a skill or broaden contextual knowledge

.
From specific specialist terms for lawyers or sales staff, to better negotiating or presenting in a foreign language.