5 Day Challenge
.
How to make a pitch in English in 5 days
.
Do you feel nervous at the thought of public speaking? You're not alone! However, as a Sales professional, effective communication is key to success.
That's why we're excited to offer our 5 Day Challenge to help you master the art of delivering a strong pitch in English.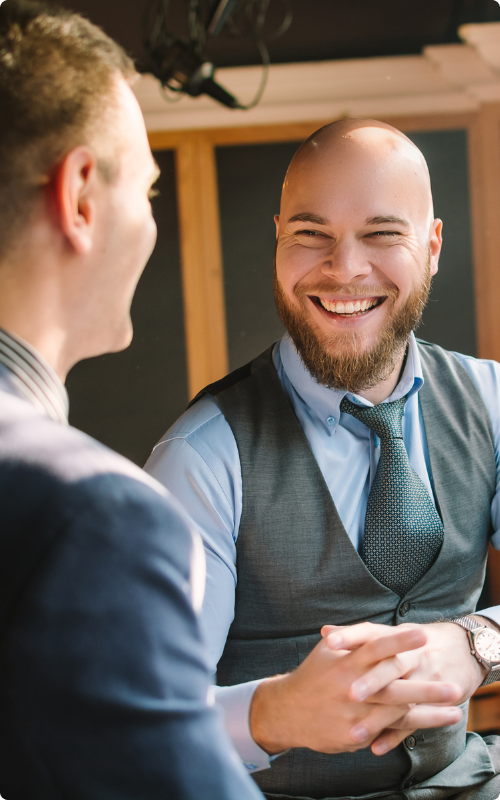 Discover the power of persuasive communication
.
Do you ever find yourself struggling to make a memorable first impression in just a few minutes? Whether it's introducing yourself to a potential customer or pitching an idea in a meeting, you need to captivate your audience and leave a lasting impact.
That's where our 5 Day Challenge comes in!
We'll take you on a step-by-step journey to crafting the perfect pitch that will help you seize every opportunity for yourself and your company.
5 Day Challenge
What to expect

?
In our 5 Day Challenge we will show you how to make a strong pitch in English. Each day we'll take you a step further in creating your perfect pitch in English. You will definitely feel ready to go public with your pitch on day 5!
Focus on your pitching skills for 5 days.

Daily email with clear instructions, tips and guidance.

Private online session with a language coach, experienced in sales and pitching.

Free enrolment, no strings attached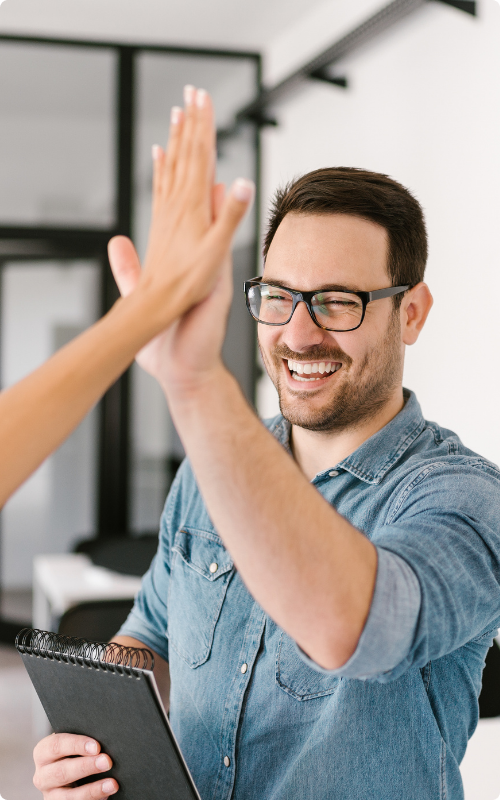 How to get started
?
Subscribe for free and start your challenge in 5 simple steps.
Enrol in our challenge by completing the form below.

Create your Squidll account and book your free session in advance. Go to 'Find a coach' and filter on coaches with expertise in sales to book your session.

The next 5 days you'll receive a daily email with instructions, tips and tricks to refine your pitch.

04

From draft to perfect pitch

Step-by-step we'll help you write your pitch in English. On day 4, your coach will give you tailored feedback during your online session.

05

Impress with your pitch!

At the end of the challenge you'll be able to blow everyone away with a strong, powerful and impressive pitch in English!

Learn how to make a strong pitch in English in only 5 days.

Step-by-step we'll guide you with tips and tricks of our business language coaches. Start writing your pitch and get personal feedback from one of our coaches during your online one-on-one session.

Enrol for free with your personal email address and get started right away.
Meet some of our business language coaches
.
Sam H.

English Coach

Lisa S.

English Coach

Mathieu G.

French Coach

Marine C.

French Coach

Nynke S.

Dutch Coach

Ils M.

German Coach
How can Squidll help you grow

?
Do you often find yourself looking up spelling, phrases and tips using Google or other tools when communicating with non-native colleagues and clients?
That may fix your problem now, but it won't help you grow in your job! Having active practice and getting feedback on what you do makes you grow much faster and more effectively
Boost your professional language skills
Take matters into your own hands and start working on the language skills you need. Our Squidll coaches help you grow by focusing on specific situations and your goals and needs.
Flexible, on-demand online language coaching.
Session(s) when it suits you 24/7.
100% focus on your personal goals and needs.
Experienced business language coaches.


Are you curious to know more about Squidll? Take a look here.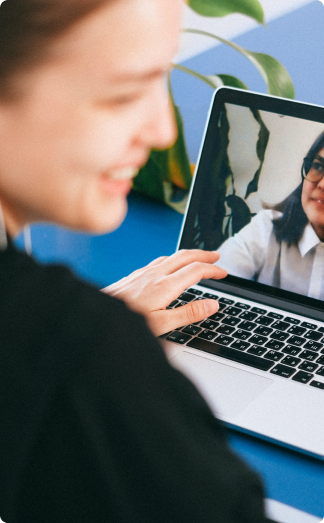 Book your first session

for FREE.
Do you want to boost another language skill?
Sign-up on Squidll and book your first session with one of our coaches for free.